Offer Details
get 2for1 offers at top attractions when you travel with us
Ghosts of Liverpool: Night Walk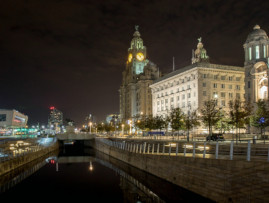 Advance booking only 
Explore the most frightful places in Liverpool, with their stories of restless spirits, cruel murders and menacing ghouls. Follow step-by-step instructions to reach the next place, solve the clue and get a creepy story.
Storyline:
A dark force is threatening the realms of the living and the dead. A twisted person well-versed in the dark arts has been approaching the local ghosts of Liverpool with a fantastical opportunity – one that seems impossible. The twist? He requires their souls.
Why does he need souls and what is he using them for? As Liverpool's last Paranormal Detective, it's your job to find out what he's up to – before people (and ghosts!) get hurt. Use your knowledge to find the clues, and solve the case!
Stay up-to-date
Subscribe to email updates. Get travel inspiration, journey updates and exclusive offers delivered straight to your inbox.
We will not pass on your personal information to any organisation outside of Southern.
Should we no longer operate the Southern franchise, please be aware that we will pass your details to the Successor franchise or Secretary of State for Transport to allow you to continue receiving service and/or marketing emails if you have consented to them.
Subscription confirmed
Thank you for subscribing to receive relevant updates from Southern.
Subscription Failed
Something went wrong with your submission, please try again later.